Photo by Wright Brand Bacon on Unsplash.com
A Variety of Dining Establishments in West Michigan Will Keep You Satisfied
Don't miss the many unique *restaurants in West Michigan communities including Ludington, Manistee, Scottville, Hamlin Lake, Silver Lake Sand Dunes and Pentwater. Choose from fine dining, cozy cafes, pubs, coffee shops and good old fashioned family restaurants. Each place comes with small-town, friendly service that makes your dining experience complete.
*Please note, restaurant dining rooms may be closed due to COVID-19 mandates, and ads may not reflect the menu and buffet changes required during the pandemic. We encourage you to click through to the business' websites for current information.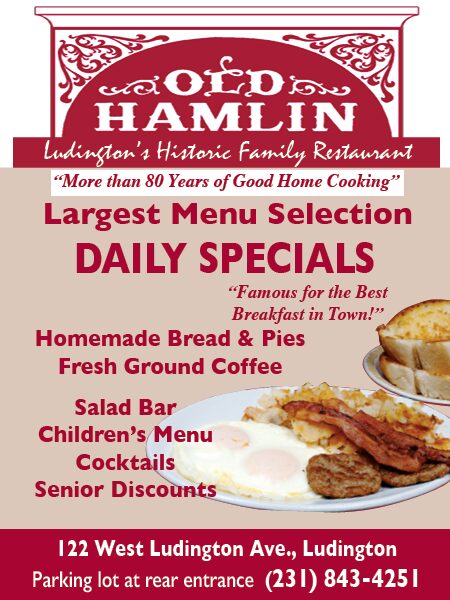 Good home cooking since 1942, featuring homemade baked goods. American food with a few Greek, Italian, and Mexican dishes. Daily specials. Fri.--all you can eat fish fry; Sun.--roast chicken. Beer, wine, cocktails. Historic family restaurant, downtown Ludington.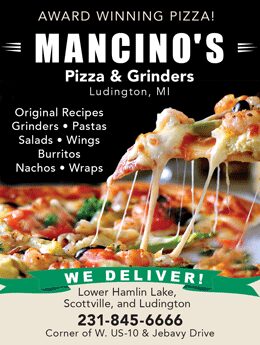 Original recipes and uncompromised quality make Mancino's a local favorite! We use only the freshest ingredients and our grinder and pizza dough is made from scratch daily. Serving wings, salads, pasta, wraps, specialty pizzas and traditional favorites. Dine in, carry out. Delivery to Ludington, Lower Hamlin, and Scottville! Open daily at 11am.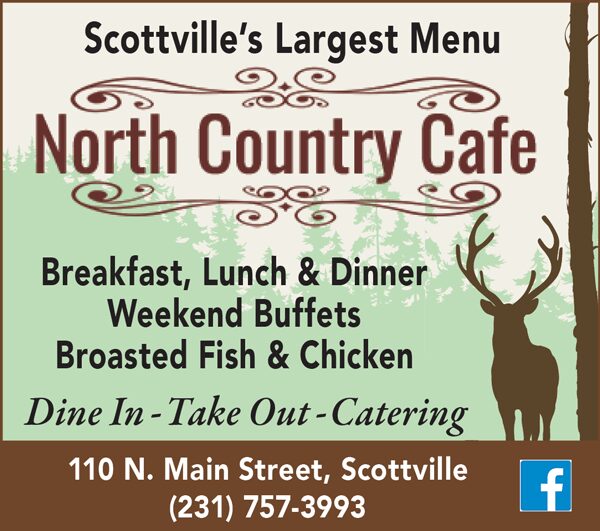 Delicious home cooking! Extensive lunch and dinner menu includes sandwiches, subs, pizza, strombolis, salads, steaks, broasted fish and chicken. Breakfast served all day, featuring omelets, pancakes, french toast, oatmeal, a variety of sides. Homemade soups, desserts, kid's meals, daily lunch and dinner specials. Friday dinner and Sunday brunch buffets all year.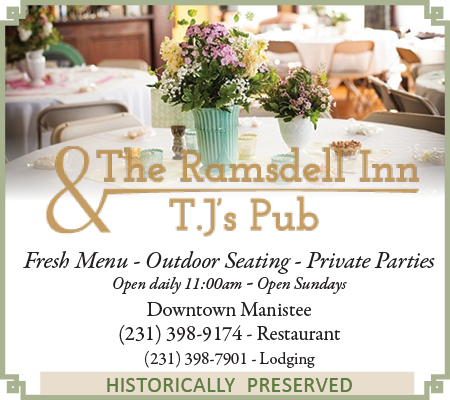 Enjoy the cozy, quaint atmosphere of T.J.'s Pub, located in the lower level of the Ramsdell Inn. Serving soups, salads, starters, sandwiches, and pizza--including gluten-free pizza. We believe in using local produce from area farms for the freshest food. Craft beer, wine, and cocktails served at the bar. Open at 11am. Daily Specials.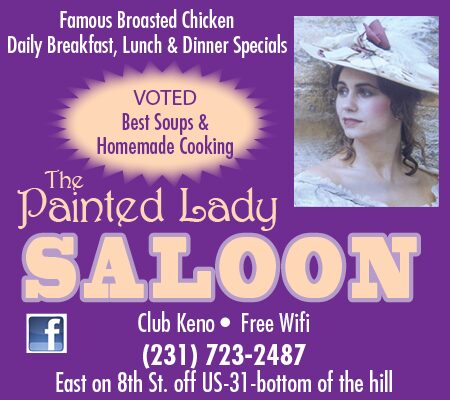 Voted best soups and best homemade cooking in Manistee. Enjoy specialties like delicious broasted chicken, fresh salads and homemade soups. Try the pepperjack crab or chicken pot pie soup! Appetizers, sandwiches, Mexican, and seafood. Serving breakfast, lunch, dinner and cocktails daily. Located east on 8th street, east off US-31. Turn at flashing light.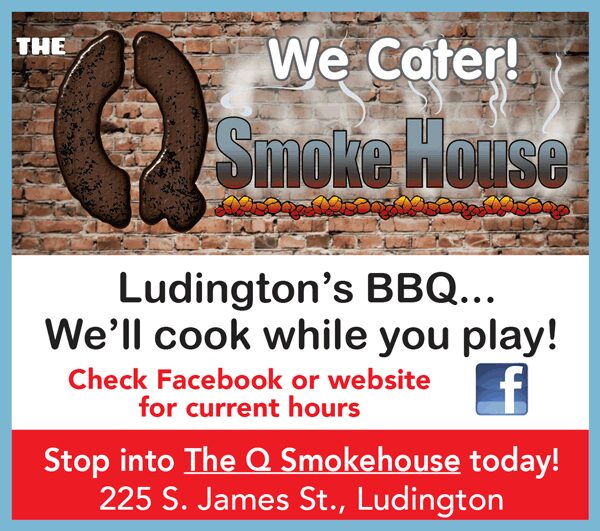 Taste the most mouth-watering meats, like chicken, ribs, beef brisket, and chopped pork... fresh from the smoker so it practically melts in your mouth. Complement your meal with sides like homemade coleslaw, baked beans and potato salad. Combo meals and desserts available. Check Facebook or the website for current hours.
Authentic Italian and Sicilian cuisine at the newly-renovated Luciano's Ristoranti, now under new management. Savor dishes prepared by our award-winning culinarians. Food is made from scratch, using fresh, high quality ingredients. The newly remodeled banquet room seats up to 60 people, or let Luciano's cater your event.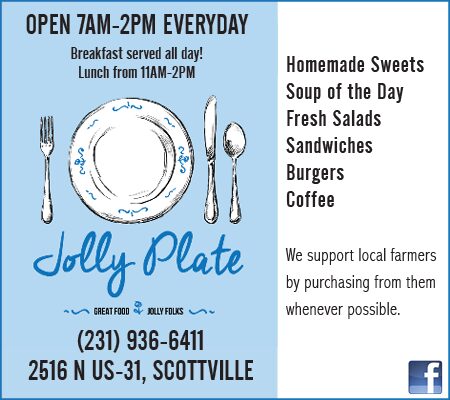 Jolly Plate offers the very best breakfast and lunch using quality products from local providers. The aroma from our very best coffee fills the atmosphere, making you feel right at home. Our staff is friendly and we work hard to bring a positive dining experience to each and every customer.
Golden Sands Bucket Bar features our famous handmade pizzas, bread bites, chicken wings, sandwiches, and more. We also offer a large selection of gluten and dairy-free options. Accentuate your meal with a delicious dessert or unique cocktail from our full bar. Enjoy spacious outdoor dining with the whole family, even the furry kind! 
Don't miss Ludington's first hometown Brewpub. Great food and service in a kid-friendly, casual atmosphere. Serving lunch, dinner and cocktails. Try our own hand-crafted beers and delicious homemade specials. Also offering brewery tours, Wi-Fi and covered deck dining. Just blocks from the carferry docks.