Photo by Marta Bibi on Unsplash.com
West Michigan Home and Garden Directory
Home is for relaxing, spending time with our family, friends, and pets. It's where we retreat from the noise of the world and refresh ourselves.
Making our home into an expression of our personality is a favorite past time, and whether you're looking to build a custom home, or make repairs and improvements on your own, this Home and Garden guide is a great resource to find what you need!
Businesses throughout West Michigan are ready to serve you with home and garden products and services. Our directory features top rated businesses in Manistee, Ludington, Hamlin Lake, Pentwater, Silver Lake, Whitehall, and more.
Home and Garden Business Categories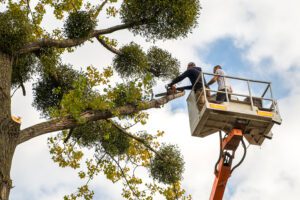 Find a tree removal professional. Licensed & insured services including pruning, stump removal, grinding, lot clearing, and firewood.
Home Landscaping & Gardening
If you're a nature lover and enjoy growing plants, flowers, and vegetables or are seeking a professional to help develop and maintain your yard, check out our landscaping and gardening page to find what you need. These businesses have helpful advice on what to buy and how to care for your plants. If you are looking to purchase fresh produce or even pick your own fresh fruit on the farm, check out the farmers markets & u-pick farms that the area has to offer! And to beautify the area around your home and garden, look for a qualified landscape contractor to help draw up a plan. For any hardware, tools, fencing, or paint supplies you may need, there are several hardware and home improvement stores to visit and get helpful ideas and information from. 
Help With Home Improvements
Home is where the heart is, and West Michigan Homes and Gardens is where you can find the resources you need to create the perfect home, whether you are looking to buy a new home, tackle a fixer upper, or even build from scratch! Home exterior services are available from a new build on up to smaller details like gutters and siding. Once you find the perfect place, you'll want to personalize it to make it feel just right. The home interior services and home furnishings businesses in West Michigan can help you do just that. 
If you are working on a fixer upper, or wanting to hire a building contractor to build your very own personalized home, there are businesses waiting to help! Electricians, plumbers, and heating & cooling experts are always a necessity. But when it comes down to making your house a home, you'll want to look into floor coverings, appliances, personalizing your porch & deck, and maybe even throw in a hot tub, pool, or your very own spa!
When you Need Repairs - Fix it Fast!
When it's broken, you need it fixed right now! Here you'll find a quick reference to licensed plumbers, electricians, appliance repairs and building contractors in the West Michigan area. From leaky faucets to blown fuses to holes in the roof–we've got you covered. There's only so much a homeowner can do himself, so it's best to leave most repairs to the professionals. For quick and easy fixes to do yourself, hardware & home improvement stores are the place to get the supplies you need, as well as helpful information.
Property Maintenance Services
This is aimed especially for cottage owners or those with rental properties. You need someone to care for your investment, whether it's lawn care, septic cleaning, or snow removal. Check out our listings for businesses that will keep your property in tip-top shape. We have companies that power wash, deal with pests, sealcoat your driveway, add sand and gravel wherever it need be, and even winterize your home. Those specialty businesses can be found on our professional services page.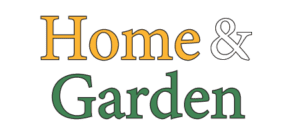 This West Michigan Home and Garden Directory is made with care in Ludington, Michigan!
West Michigan Home and Garden Articles
Tips for Great Indoor and Outdoor Living!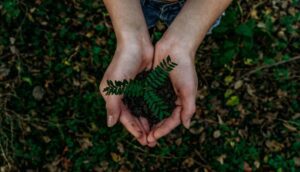 Every year, the Mason-Lake Conservation District offers sales for tree seedlings and for native plants. Take advantage of this great service!