Photo by Alexandru-Bogdan Ghita on Unsplash.com
Find Delicious Food & Drinks, Along with Small Town Hospitality in Benzie County
Most restaurants in the Benzie County area are easily found, but don't miss those out-of-the-way gems on your travels!*
There's always a restaurant to suit your dining preference. Choose from fine dining, pizzerias, ice cream parlors, cozy cafes, pubs, coffee shops and good, old-fashioned family restaurants. Each establishment comes with small-town, friendly service that makes your dining experience complete.
*Please note, restaurant dining rooms may be closed due to COVID-19 mandates, and ads may not reflect the menu and buffet changes required during the pandemic. We encourage you to click through to the business' websites for current information.
Food & Beverage in Benzie County
Cabbage Shed, 198 Frankfort Ave., Elberta, MI, 49628, (231) 352-9843
Dinghy's Restaurant and Bar, 415 Main St., Frankfort, MI, 49635, (231) 352-4702
Papa J's Pizzeria & Diner, 10583 Main St., Honor, MI, 49640, (231) 325-7070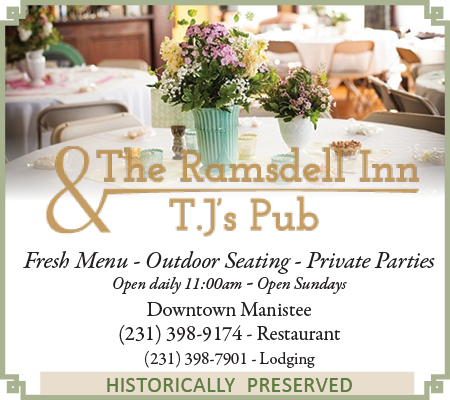 Enjoy the cozy, quaint atmosphere of T.J.'s Pub, located in the lower level of the Ramsdell Inn. Serving soups, salads, starters, sandwiches, and pizza--including gluten-free pizza. We believe in using local produce from area farms for the freshest food. Craft beer, wine, and cocktails served at the bar. Open at 11am. Daily Specials.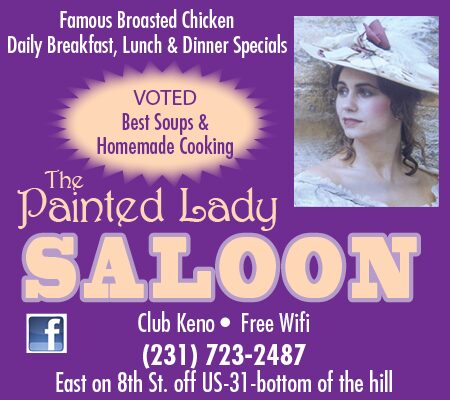 Voted best soups and best homemade cooking in Manistee. Enjoy specialties like delicious broasted chicken, fresh salads and homemade soups. Try the pepperjack crab or chicken pot pie soup! Appetizers, sandwiches, Mexican, and seafood. Serving breakfast, lunch, dinner and cocktails daily. Located east on 8th street, east off US-31. Turn at flashing light.
Martha's Leelanau Table, 413 N. St. Joseph St., Suttons Bay, MI 49682, (231) 334-3754