Photo by Sylwia Bartyzel on Unsplash.com
Find Great Food & Service in Communities Along the Pere Marquette River
Most restaurants along the scenic Pere Marquette River are easily found all along US-10 from Ludington to Baldwin.* There are many unique dining establishments in Ludington, Scottville, Custer, and Walhalla. Choose from casual fine dining, cozy cafes, pubs, coffee shops and good old fashioned family restaurants featuring great home cooking. Each place comes with small-town, friendly service that makes your dining experience complete.
*Please note, restaurant dining rooms may be closed due to COVID-19 mandates, and ads may not reflect the menu and buffet changes required during the pandemic. We encourage you to click through to the business' websites for current information.
Food & Beverage Along Pere Marquette River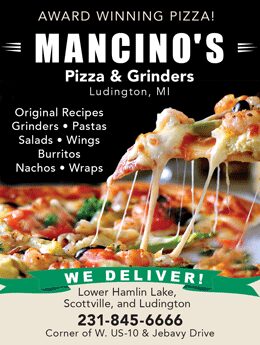 Original recipes and uncompromised quality make Mancino's a local favorite! We use only the freshest ingredients and our grinder and pizza dough is made from scratch daily. Serving wings, salads, pasta, wraps, specialty pizzas and traditional favorites. Dine in, carry out. Delivery to Ludington, Lower Hamlin, and Scottville! Open daily at 11am.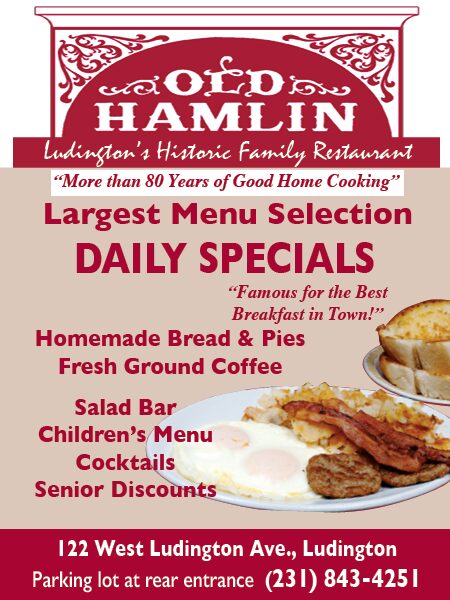 Good home cooking since 1942, featuring homemade baked goods. American food with a few Greek, Italian, and Mexican dishes. Daily specials. Fri.--all you can eat fish fry; Sun.--roast chicken. Beer, wine, cocktails. Historic family restaurant, downtown Ludington.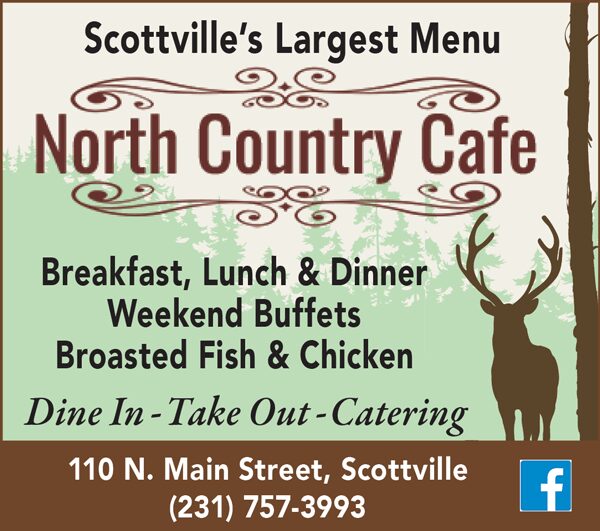 Delicious home cooking! Extensive lunch and dinner menu includes sandwiches, subs, pizza, strombolis, salads, steaks, broasted fish and chicken. Breakfast served all day, featuring omelets, pancakes, french toast, oatmeal, a variety of sides. Homemade soups, desserts, kid's meals, daily lunch and dinner specials. Friday dinner and Sunday brunch buffets all year.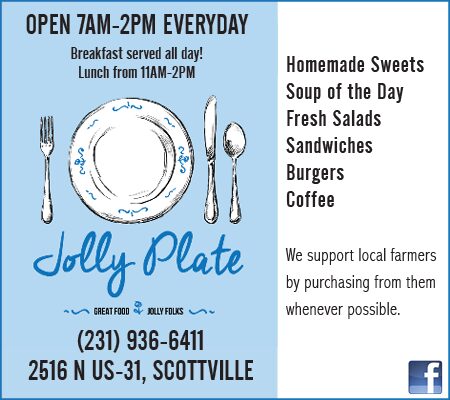 Jolly Plate offers the very best breakfast and lunch using quality products from local providers. The aroma from our very best coffee fills the atmosphere, making you feel right at home. Our staff is friendly and we work hard to bring a positive dining experience to each and every customer.
Northern Exposure Cafe, 396 Michigan Ave., Baldwin, MI, 49304, (231) 745-3171
Pompeii's, 751 Michigan Ave., Baldwin, MI, 49304, (231) 745-2727