Photo by Marina Khrapova on Unsplash.com
Home for the Holidays in Hart
Come "Home for the Holidays" during the Christmas season in Hart. There are events scheduled that will put you in the holiday spirit. And Downtown Hart Decorated for the Holidays with special thanks to the City of Hart, Hart Main Street, Hart Historic District, Hart Department of Public Works, Hart Dairy Delight, and Silver Lake Sand Dunes Area Chamber of Commerce members.
Here is the typical schedule for the event:
5:30-6:15pm – Parade line-up at Hart Public Schools- 300 Johnson St. W., Hart.
6-7:30 pm – Pre and Post Parade Warming and Refreshments or when foot-traffic slows. Lakeside Rehab & Fitness-  39 State St., Hart.
6:30pm- Lighted Christmas Parade.  Free to enter, Christmas themed entries welcome. Parade Route- Hart Public Schools to Johnson St., to State St., to West Main St., to Water St., to Johnson St., to Hart Public Schools.
Directly after the Parade – Hart Community Tree Lighting at Hart Commons- Corner of State & Main Streets, Hart.

After the Tree Lighting – Visit with Santa at Hart Commons
For more information on Home for the Holidays in Hart, please contact:
Silver Lake Sand Dunes – Hart Visitors Bureau
2388 N. Comfort Dr., Hart, MI, 49420
(231) 873-2247
Current Events in West Michigan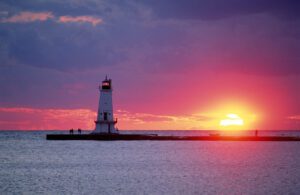 The popular tourist town of Ludington, Michigan will celebrate its 150th birthday (sesquicentennial) in 2023. Many events will be included.
Read More »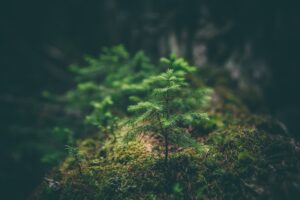 The Spirit of the Woods Folk Festival is held at Dickson Township Park, Brethren, the third Saturday in June.
Read More »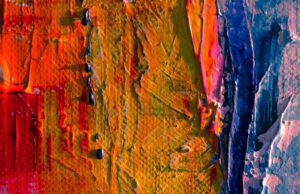 The Traverse City area has several arts and crafts fairs scheduled throughout the year, offering many unique handcrafted items.
Read More »
Activities & Attractions in West Michigan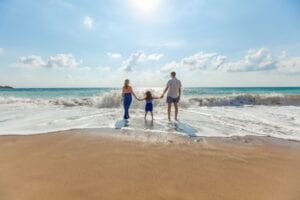 Before you make a splash in Lake Michigan, check out the water temperatures for beaches from Manistee, Ludington, Pentwater, and Silver Lake.