Photo by Thomas Le on Unsplash.com
Enjoy the Beauty of the Area with One of Many Lodging Options in Benzie County
After a day spent on the lake, beach or golf course, a good night's sleep is essential. Benzie County's lodging facilities provide all the amenities to make your stay enjoyable and keep you coming back. A variety of motels and hotels welcome you with clean rooms and impeccable service. Perhaps you're looking for a romantic inn with a whirlpool or fireplace, a rustic cabin, or a furnished rental home–the choices here are endless. Whatever your taste in lodging, we have the perfect place to lay your head.
Crystal Lake Resort, 498 N. Michigan Ave., Beulah, MI 49617, (231) 882-7282
The Hotel Frankfort, 231 Main St., Frankfort, MI 49635, (231) 352-8090
Whispering Creek Resort, 2212 Valley Rd., Honor, MI 49640, (231) 325-2240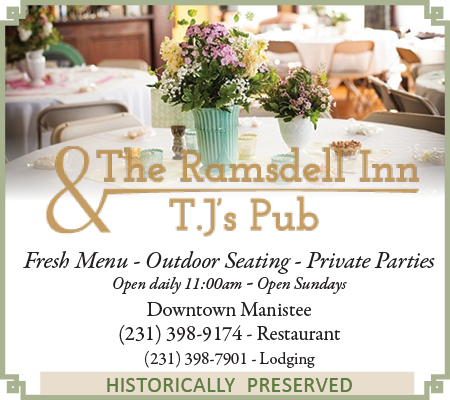 When visiting Manistee--the Victorian Port City--enhance your experience by staying in our boutique hotel. Featuring ten beautifully furnished rooms with private baths in the heart of downtown Manistee. The Ramsdell Inn & TJ's Pub boasts 1891 Victorian architecture, stained glass windows, fireplaces, elaborate woodwork. An intimate hotel with class! Restaurant on property.
Portage Point Resort, 8567 Portage Point Dr., Onekama, MI 49675, (231) 889-7500
The Vineyard Inn, 1338 N. Pebble Beach Dr., Suttons Bay, MI 49682, (231) 941-7060