West Michigan Guides Photo
Used Book Sales in West Michigan
Book Lovers rejoice! Looking for bargain books? Your search may end at one of several Used Book Sales, organized and sponsored by area Library Friends groups. Book sales are held in Hart, Manistee County and Ludington. At these sales, books of all types may be found, from mystery and western, to travelogues and textbooks…all at reasonable prices.
With the cancellation or alteration of many events due to health concerns relating to the Covid-19 virus, patrons are encouraged to check with book sale organizers to confirm the status of the event.
Here's a schedule of Book Sales held in West Michigan:
June 2024 – AAUW Book Sale at the United Methodist Church- 5810 Bryant Rd., Ludington. Friday from 9am-5pm and Saturday from 9am-12pm.
July 2024 –  Ludington Friends of the Library Annual Used Book Sale at the Ludington Library- 217 E. Ludington Ave.  Friday from 6-9pm, Saturday, 10am-4pm and Sunday, 11am-2pm.
TBA – Ludington Friends of the Library Indoor Book Sale at the Ludington Library- 217 E. Ludington Ave. 
Check out the most current Ludington book sale information from the Mason County District Library.
Book sales are held in the parking lot behind the Manistee Library at 95 Maple St., Manistee, unless otherwise noted. 
More Book Sales in West Michigan
May 2024 – Friends of the Fruitport District Library Sale at the Fruitport District Library- 47 Park St., Fruitport
Stay Tuned for the Most Updated Information on West Michigan Book Sales!
Current Events in West Michigan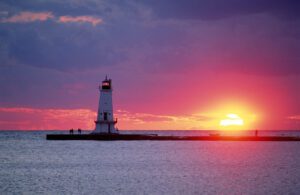 The popular tourist town of Ludington, Michigan will celebrate its 150th birthday (sesquicentennial) in 2023. Many events will be included.
Read More »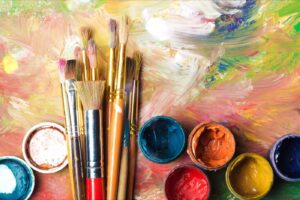 Ludington has many businesses to help you enjoy crafting and appreciate the finished product. Let them help you create your own masterpiece!
Read More »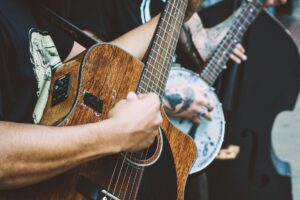 The communities along Lake Michigan are blessed with talented actors and musicians that entertain us throughout the year.
Read More »
Advertisement – Please scroll below for more information.
West Michigan Activities & Attractions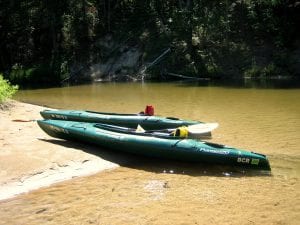 Pere Marquette River, with it's moderately fast current and clear water, is an extremely popular river for canoeists and kayakers.