Photo by Greg Trowman on Unsplash.com
Find the Goods & Services You Need Around and Near Hamlin Lake
Even though the Hamlin Lake area doesn't have an actual shopping district, anything pertaining to boating, fishing, or snacks can be found at the following businesses. 
Sometimes when traveling, we find ourselves in need or want of local services. Information on financial, legal & insurance services, automotive repair–even where to find internet access, it's right here for your convenience. Need a haircut, desire a massage, or want to acquire an "indoor tan?" You've found the right place. You'll discover that whatever you need, the Hamlin Lake area has you covered
Shopping & Services Around Hamlin Lake
Hamlin Self Storage, 5626 W. Decker Rd., Ludington, MI, 49431, (231) 464-5055 
Hamlin Sports Center, 5760 W. Dewey Rd., Ludington, MI, 49431, (231) 845-0001
Shopping & Services Near Hamlin Lake in Ludington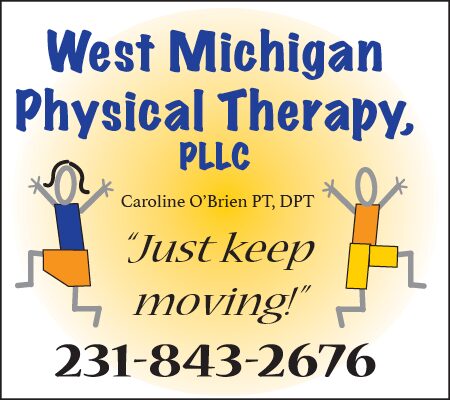 Caroline O'Brien, PT, DPT, and her professional staff provide compassionate and excellent care. We participate with commercial insurances, Medicare, workmen's compensation and auto. Trust us to provide comprehensive rehabilitation after surgery, sports/personal injury, or physical disability. Physician referral required.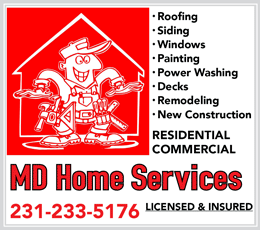 Mike Darke, owner of MD Home Services, offers all types of construction services such as roofing, siding, window replacement, deck building and refinishing, as well as interior and exterior painting. Other home improvement and maintenance services include power washing and outbuilding construction. Free no obligation quotes! Licensed and insured.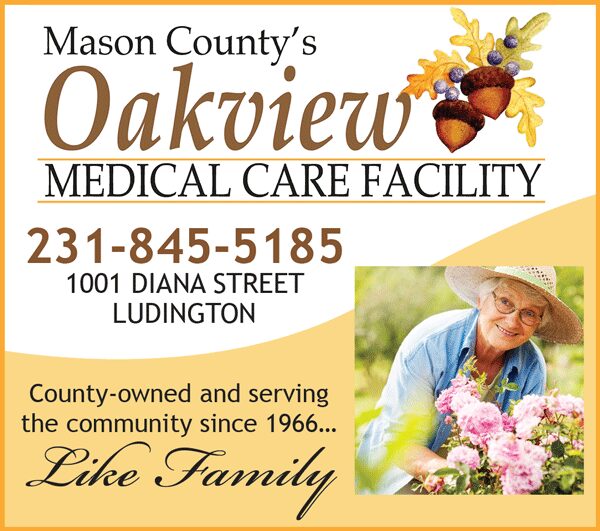 County-owned and serving the community since 1966. We respect each resident's dignity, privacy rights and independence. We treat our residents like family and maintain the highest ethical standards through our commitment to compassion, excellence, trust, and respect in a positive and caring environment. Contact us about career opportunities.
Serving downtown Ludington since 1985 in a friendly atmosphere with comfortable decor. Owner Bruce Rillema, along with Krista Thompson and Rachel Marie, specialize in hair cuts, color, highlighting, keratin hair-straightening, and perms, featuring Redken, Pureology, and Matrix products. Open Tuesday-Friday 9am-5pm, Saturday 9am-3pm, evening hours by appointment. Walk-ins welcome.
Come experience the ever-changing moods and colors of Michigan inside the Todd and Brad Reed Photo Gallery in downtown Ludington. See local lighthouses, lakeshore, wildlife, and country scenes. Photos range in price from $25-$2,900. Signed copies of their books, calendars, and DVDs also available.
Craig Sterken Photography
Take a visual journey of the Ludington area through the lens of Craig Sterken. Rediscover familiar places you love to visit. Prints, book marks, greeting cards, canvas wraps, and custom framed prints of favorite landmarks. Available in downtown Ludington at Maude's Garage, the Ludington Area Center for the Arts, or order online anytime.
More Shopping & Services Nearby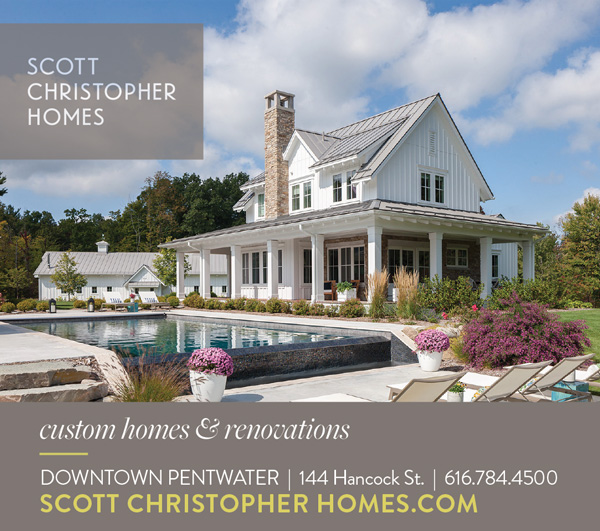 Scott Christopher Homes has over 35 years experience building new homes, completing renovations, creating fine custom cabinetry and providing year 'round home maintenance for discerning clients who desire the best. We complete each home with the quality of workmanship and the attention to detail that our clients have come to expect.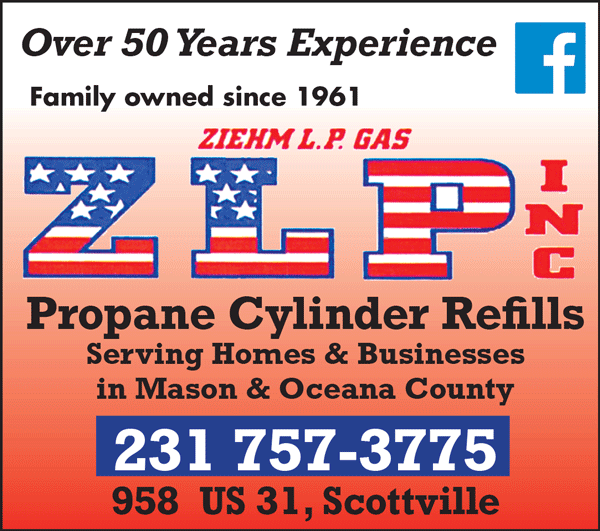 Family owned and operated since 1961, providing propane to homes and businesses in Mason and Oceana counties. Fill station for RVs and portable cylinders for grill and camper. Certified trained staff provides friendly service at competitive prices. Open Monday-Friday 9am-5pm.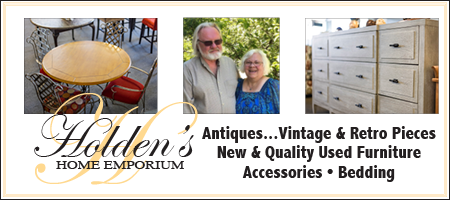 With over 55,000 square feet and six buildings of furniture, Roy and Linda Holden welcome you to their showrooms in downtown Scottville. Enjoy shopping for new furniture, gently used name brand furniture, mattress sets, accessories, and more at very affordable prices. New arrivals daily! Serving customers over 22 years.
Dave has been playing guitar since 1994 and teaching since 1999. He has performed with bands of various genres, at wedding services, and in various projects at West Shore Community College. Dave has also written and recorded music for the American Music Awards eight different years. He has been called a "patient, detail-oriented, and enthusiastic instructor" by his students, and teaches at Instrumental Music & Sound in Ludington.