West Michigan Guides Photo
Find the Goods & Services You Need in Pentwater
Come to the charming village of Pentwater  to enjoy shopping at the variety of stores in the downtown area. These specialty stores offer convenient parking and personalized service. Shop for clothing, souvenirs, sports equipment, and more! Take your time and browse through art, collectibles and home decor.
Find yourself in need or want of services while visiting Pentwater? The Pentwater area offers what you need! From auto repair to nail salons, you'll discover that whatever you need, the Pentwater area has it.
Shopping & Services in Pentwater
Serving the beautiful community of Pentwater along Lake Michigan. Our friendly village welcomes you to visit our unique shops, art galleries, cozy restaurants, and Charles Mears State Park. Very popular family events include Pentwater Homecoming, summer Civic Band Concerts and festivals for every season.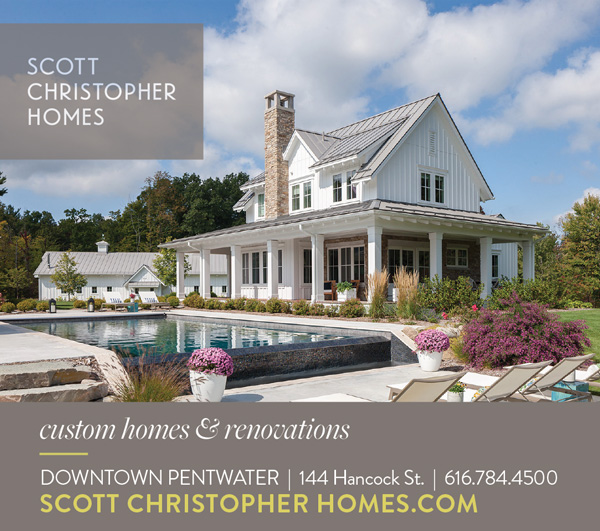 Scott Christopher Homes has over 35 years experience building new homes, completing renovations, creating fine custom cabinetry and providing year 'round home maintenance for discerning clients who desire the best. We complete each home with the quality of workmanship and the attention to detail that our clients have come to expect.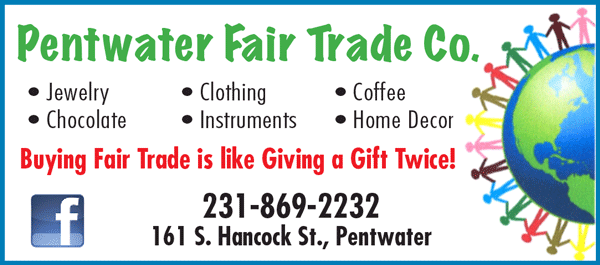 Buying "Fair Trade" ensures that you're investing in dignity and sustainability for people around the world! Shop for distinctive apparel, jewelry, home décor, unique musical instruments, coffee, chocolate, and much more. From woven baskets from Africa to organic socks from the US, all sales help improve lives, most are certified "Fair Trade."
Shopping & Services Nearby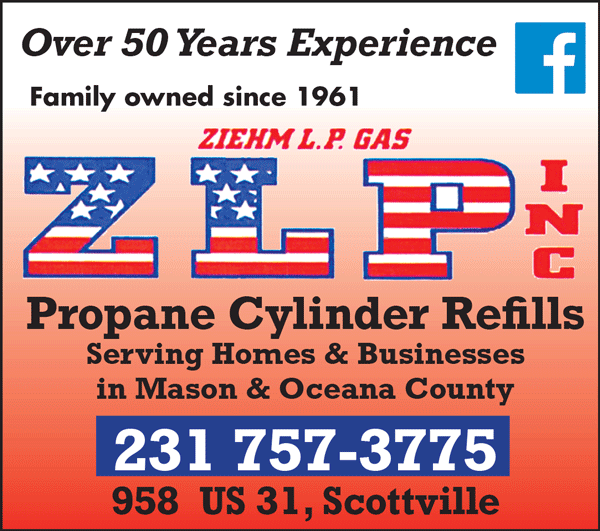 Family owned and operated since 1961, providing propane to homes and businesses in Mason and Oceana counties. Fill station for RVs and portable cylinders for grill and camper. Certified trained staff provides friendly service at competitive prices. Open Monday-Friday 9am-5pm.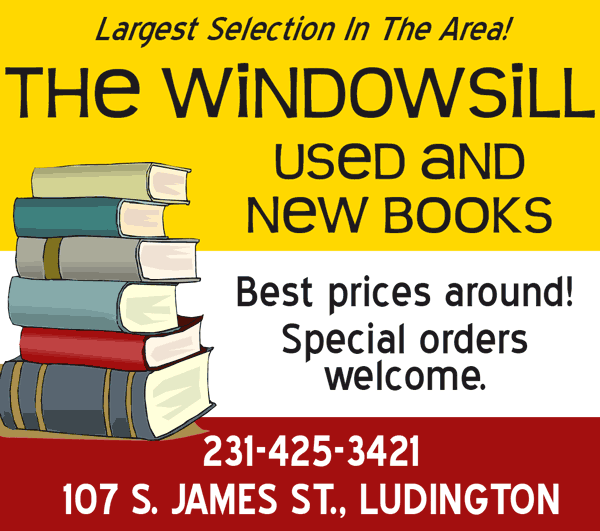 For those who love to read a good book, you'll appreciate our selection of good new and used books, all organized and easy to find. Our staff will be happy to help you with that hard-to-find book. Largest selection in Mason County. We carry many unique items for gift-giving.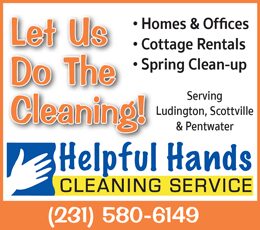 Helpful Hands Cleaning Service
Looking for a dependable helpful hand? Our established business specializes in residential cleaning services. We offer weekly, bi-weekly, monthly, or occasional service. We also have experience in opening and closing of cottages, and commercial cleaning. Our business is licensed, bonded and insured, and our staff is well trained. References available upon request.
Helpful Hands Cleaning Service
Enjoy the Jam Farm's homemade jams, jellies and marmalades with over 50 different flavors! All fruit comes from the Jam Farm or local neighbors. No preservatives or artificial flavors! Homemade gift baskets are always available and are great for any occasion! Stop by the produce stand on the farm, grown by the Jamdude!
Come experience the ever-changing moods and colors of Michigan inside the Todd and Brad Reed Photo Gallery in downtown Ludington. See local lighthouses, lakeshore, wildlife, and country scenes. Photos range in price from $25-$2,900. Signed copies of their books, calendars, and DVDs also available.
Craig Sterken Photography
Take a visual journey of the Ludington area through the lens of Craig Sterken. Rediscover familiar places you love to visit. Prints, book marks, greeting cards, canvas wraps, and custom framed prints of favorite landmarks. Available in downtown Ludington at Maude's Garage, the Ludington Area Center for the Arts, or order online anytime.
Wildflower Spa Co., 6359 N. 72nd Ave., Hart, MI, 49420, (231) 873-2299