Photo by Samantha Deleo on Unsplash.com
Find Fishing Fun and More Along the PM River
While the Pere Marquette River is mostly known as a great fishing destination, there's plenty of other things to do along the river and nearby. From golf to art galleries to museums, there's fun for everyone along the PM River!
Things to Do Along Pere Marquette River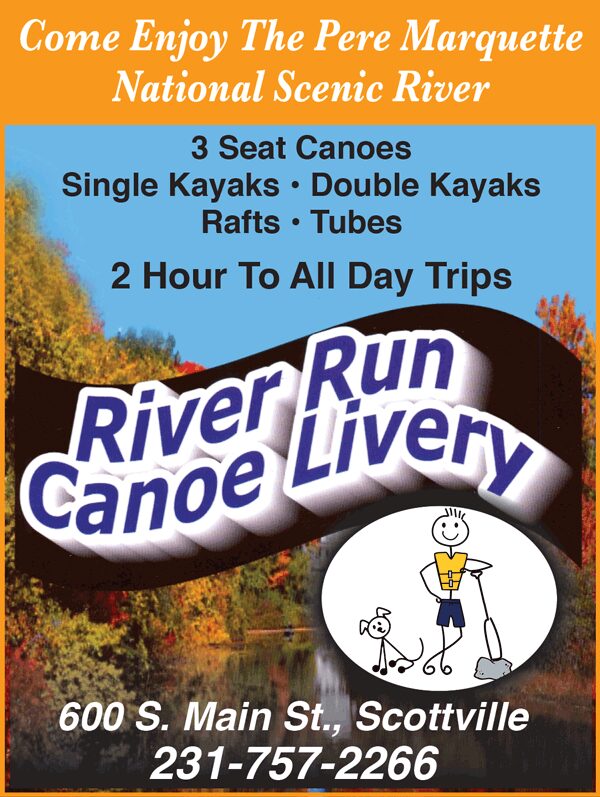 Come paddle the scenic Pere Marquette, an easy flowing river for the whole family. Featuring Old Town kayaks, double kayaks, 3 seat canoes with cup holders and a cooler, tubes, and 4 person rafts. Equipment cleaned daily and we offer a variety of trips. Open Monday-Friday 10am-5pm; Saturday and Sunday 9am-5pm.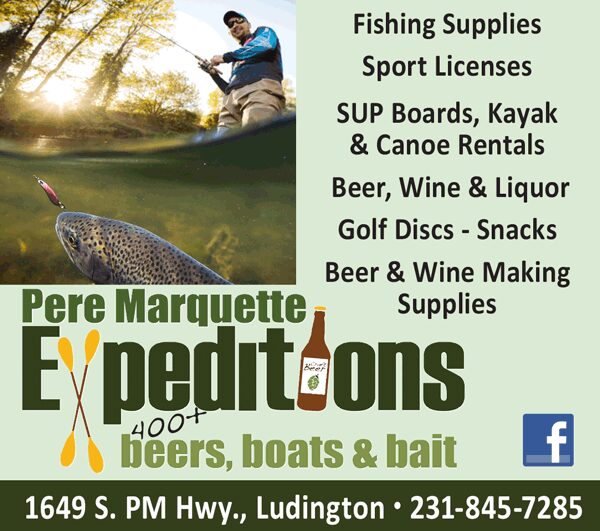 Experience the Pere Marquette River Lake Trail in a single kayak, canoe, double kayak, or SUP board. Rental rates on our website. Bait, tackle, and sport licenses available here.. Huge selection of golf discs and accessories! Get your beer, wine, liquor, live bait, tackle, and camping supplies here! Open daily 6am-11:30pm.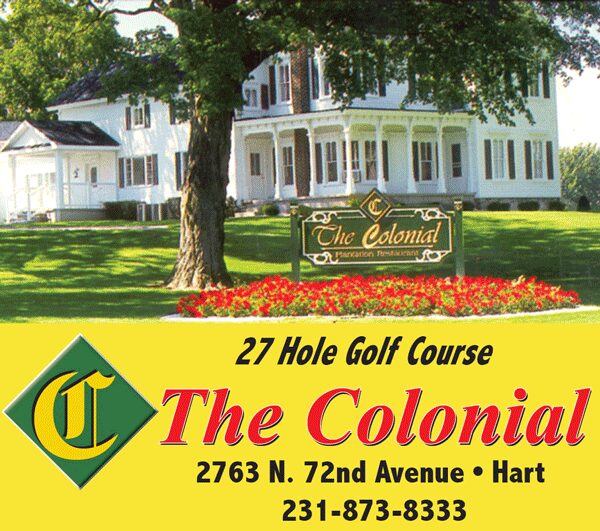 Beautiful 27 hole, 6900 yard par 72 Colonial, and 9 hole 1600 yard par 30 Heritage. Huge driving range, food and refreshments at Colonial Bar & Grille. Senior over 60 rates Monday-Thursday, after 3pm specials everyday. Fridays: $1 per hole, $1 sandwiches, drink specials, $1 per bucket of balls.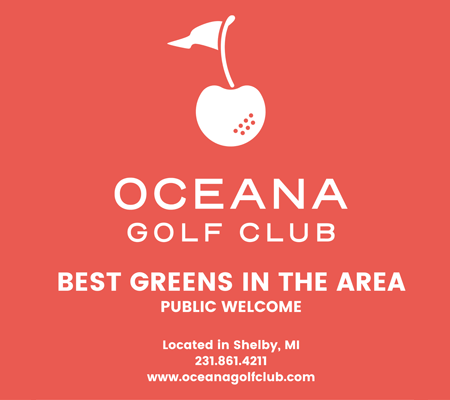 Put your short game to the test in Oceana County's original 18-hole public golf course, featuring the best greens since 1962. The score counts when playing our small, quick, smooth rolling greens. Find us on Facebook, Twitter, and Instagram.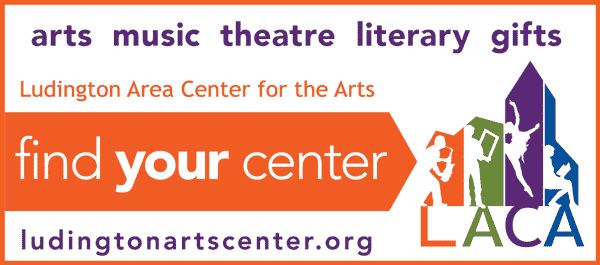 LACA is the center of the area's art scene, offering monthly exhibits, classes/workshops and live music. The art center is also home to a number of creative groups. LACA's gift shop features creative items from an array of local and Michigan artists. LACA hosts the West Shore Art Fair annually in July.
Renovated in 2017, the Ludington Area Jaycees Mini Golf Course has 18 holes dedicated to the "Landmarks of Ludington". Putt-putt for a purpose as profits from the course are donated back to community enrichment projects and organizations. Open noon-9pm daily, Memorial Day-Labor Day. Owned by the local Jaycees organization.
Family-friendly fun on Lower Hamlin Lake! Rent a pontoon boat for pleasure or fishing. Also 14' and 16' fishing boats with 8 hp to 25 hp motors. Our store has live bait, tackle, outboard gas, fishing licenses,and picnic supplies. Also cottages for rent on the lake! For lodging, call (231) 843-8481.
"Bringing History to Life!" A step back in time in a picturesque setting for the entire family. Tour historic buildings. Visit the old-fashioned ice cream parlor. Interact with characters in period costume as they provide a 1st-person interpretation of pioneer life in the late 1800's/early 1900's. Special events throughout summer and fall.
Come fish with Captain Mike Darke aboard the Lie-A-Lot, a 33-ft. Chris Craft Commander. From the port of Ludington, fish for salmon, steelhead, and trout. When booking your charter, rely on Captain Mike's 20-year experience to make your day on the water relaxing and exciting. Fully insured.
Family fun for all ages! Take a wagon ride tour through 130 acres of pastureland to see huge bull elk, elk cows, spikers, and calves up close...a unique memory your family won't forget! Browse our gift shop, the Antler Shed. Don't miss the Saturday BBQ, also try our Premium Elk Meat and jerky!
Kayak/canoe/raft/SUP board rentals and vehicle spotting on the relaxing Pere Marquette River, 9 miles east of Ludington. Clean equipment, friendly service, and 41 campsites on the riverbank! The PM River has excellent seasonal salmon fishing. Our tackle shop will handle of all your salmon and steelhead needs! Find us on Facebook.