Photo by Carles Rabada on Unsplash.com
West Michigan Food & Beverage Guide
Who doesn't appreciate really good food? Whether you're a visitor to West Michigan or a resident, the fresh foods, local wines, and homemade ice cream are always a special treat.
West Michigan restaurants not only serve up great food, but friendly service. There's such a variety of places to suit everyone's taste. Enjoy fine dining, family-friendly restaurants, homestyle cooking, and places that offer something very unique. Many local pubs and bars also serve food, as well as entertainment or karaoke on the weekends.
Don't miss tasting a delicious pizza, a go-to food that everyone likes. West Michigan has pizza places galore, with many other restaurants serving it on their menu. Thick or thin crust, white or marinara, with any topping imaginable- pick up a fresh made pie for lunch, dinner, or a midnight snack!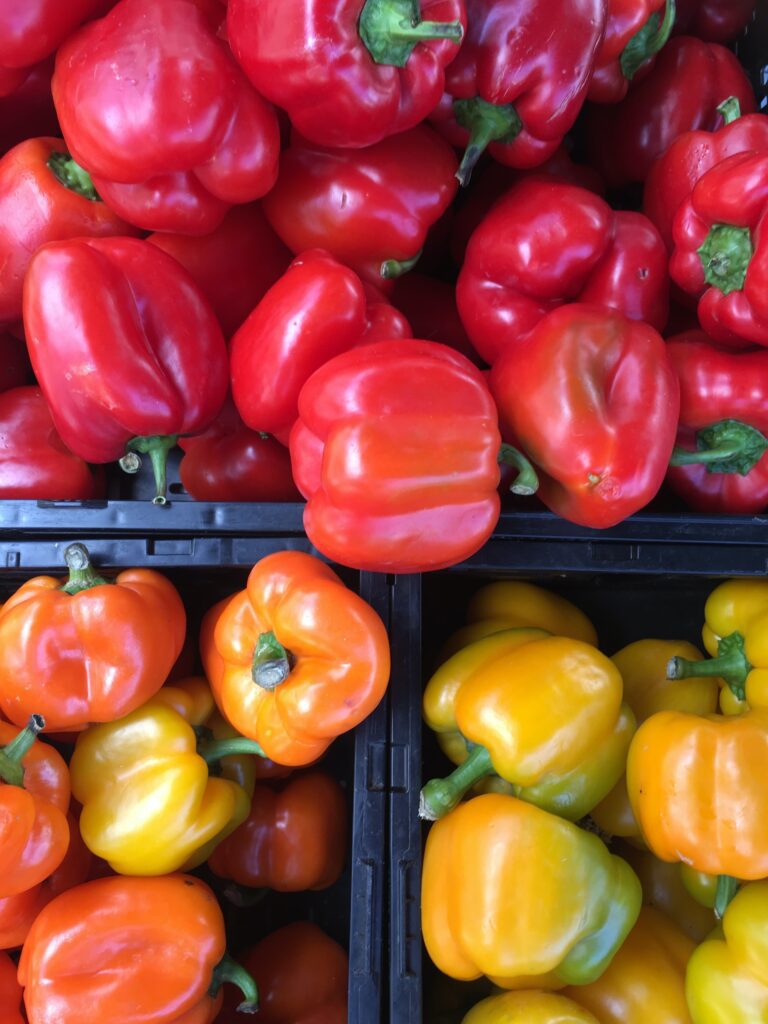 Groceries & Local Fresh Foods
Farmers Markets can be found in just about every neighboring town. Delicious fresh fruits and vegetables right from the farm are available, as well as homemade breads and pastries. You'll also want to check out vendors selling jewelry, soaps, and various other handmade items.
Summer means picnics…so visit a local deli for fresh-cut meats and sandwiches. Fill your picnic basket with all the goodies; like potato salad, cole slaw, beans, chips, and beverages.
West Michigan has many major grocery stores and smaller markets where you can stock up on all your food and personal items.
Ice Cream and summer go hand-in-hand, and West Michigan has plenty of it! Choose an ice cold shake, your favorite flavor ice cream in a sugar or waffle cone, or a sundae dripping with your favorite topping. Sit on a bench or picnic table while you savor every sweet bite. Many West Michigan ice cream shops make their own ice cream!
If you're hosting an event, leave the cooking to one of West Michigan's quality caterers or bakeries. Many local restaurants will be happy to prepare delicious appetizers and entrees for your party, and some businesses specialize in event planning. Local bakers can provide desserts or wedding cakes for your event. Along with friendly service and good prices, it just makes sense to leave the cooking and baking to the professionals.
Looking for a nice bottle of wine or some unique craft beer? Convenience and Party stores, grocery stores, as well as some area restaurants all carry a nice selection for carry-out. 
Would you rather go out for a night on the town and enjoy some libations with friends? West Michigan is home to many pubs, bars, and taverns that are happy to serve you your favorite adult beverage.
The Lakeshore Menu Guide is one of the most popular publications in our area for both locals and tourists, because everyone loves food and wants to know the best places to eat. It includes menus and information on many places to eat in West Michigan. 
Food & Beverage in West Michigan!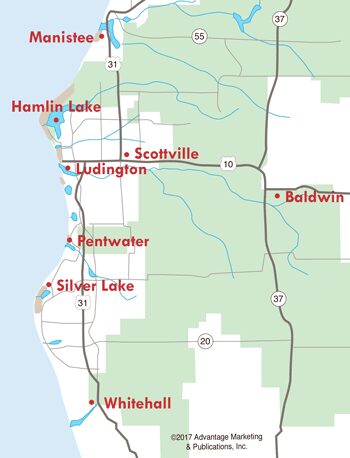 Find Dining & Restaurants by Destination:
Central West Michigan
Northwest Michigan