West Michigan Festivals & Events
Photo by Todd & Brad Reed Photography
2022 Festivals & Events in West Michigan
(Scroll down for upcoming festivals and events.)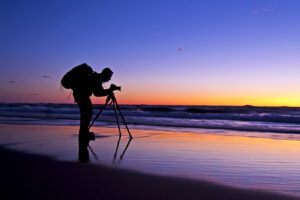 Todd and Brad Reed offer Photography Workshops throughout the year. These classes are great for beginners as well as seasoned professionals.
The information below is presented as a perpetual calendar, with the current month's events first. Scroll down for more months.
The events listed on this page are just the highlights of what's happening in the months to come. Click the "View All Events" button for our full monthly calendar with time and date details. 
St. Patrick's Day Parade & Events, Ludington– From a 5k to a Pub Crawl, Ludington celebrates St. Patrick's Day with activities for all ages.
Pentwater St. Patrick's Day Parade- Each St. Patrick's Day, a festive parade travels through downtown Pentwater.
Finny Slam Fishing Tournament, Ludington– The tournament, in memory of Ray Finholm, is hosted each March by Pere Marquette Expeditions.
Family AfFair, Scottville- This annual event includes free, family fun and lots of useful information for parents.
Find Events by Destination